Locally and Globally Impacting Communities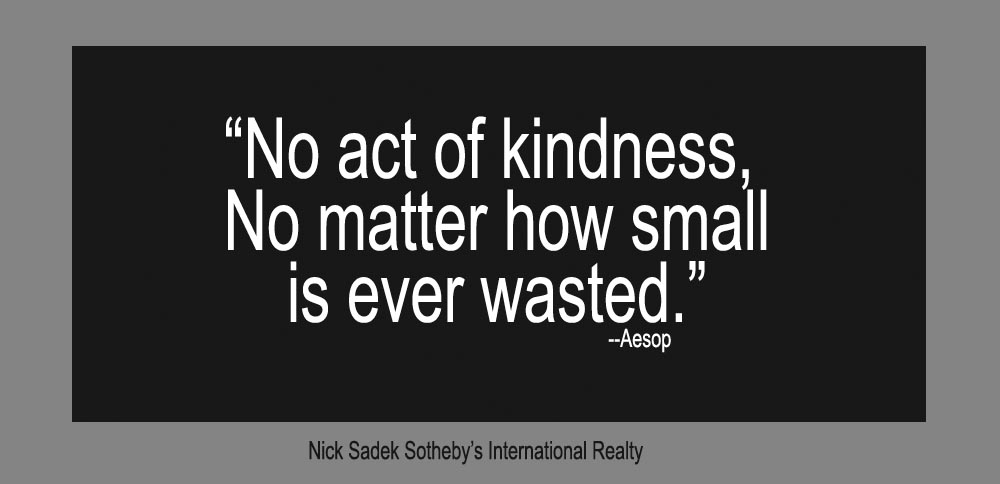 We at Nick Sadek Sotheby's International Realty believe in supporting the local community where we live, work and play. We demonstrate the importance of our community by sharing our time, talent and resources to various committees and organizations throughout the Greater Sacramento Region.
Strong Partnership
Our team of real estate agents are represented in our community through various organizations and outreach opportunties such as:
Make-A-Wish
Habitat of Humanity
American Heart Association
Toys for Tots
SPCA
SPCA – Doggy Dash Fundraiser
St. Jude's Hospital
National Charity League
Girls on the Run
Green Hand Project
Volunteer in the Classroom
Serving Meals to the less fortunate
American Cancer Society
Salvation Army
Our Company's Real Estate Sponsorships
Make-A-Wish Holiday Tour
Granite Bay Swim Team
Impressive | Innovative | Non-Profit | Global Outreach
Giving Back – Sotheby's International Realty
We strive to impact the lives of children, families and seniors not only in the communities we serve locally but also globally. Global outreach programs that our agents are involved with include:
New Story – Global Community Outreach
Sotheby's International Realty Affiliates, LLC has a partnership with New Story, a global housing initiative where 100% of all donations are used to build homes throughout the world. Brett Hagler, Co-Founder and CEO of New Story is encouraged by the impact of this organization. Community members are hired to build the houses which in turn helps the local economy thrive.
We believe in giving back. Read more about out our local and global giving on our blog.