Nick Sadek Sotheby's International Realty is proud to have a diverse real estate agency with multiple languages being spoken.
It is important to work with an agent that speaks your language especially during a relocation from abroad. Moving alone can be very stressful. Moving from abroad adds to the stress with the added language barriers, cultural differences, weather and unique regional real estate procedures.
Selecting a Professional Real Estate Agent that not only knows the local real estate market and culture but is able to communicate with you in your given language is important to lower the stress and ensure you receive the best information during the transaction.
Arabic Speaking Real Estate Agents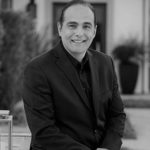 Nick Sadek
Azari Speaking Real Estate Agents
916.616.7395
Farsi Speaking Real Estate Agents
Realtor Associate
916.741.2344
CalDRE#02047874
916.616.7395
Spanish Speaking Real Estate Agents
916.995.7378
916.847.2273
Tagalog Speaking Real Estate Agents
916.298.5678
Turkish Speaking Real Estate Agents
916.616.7395