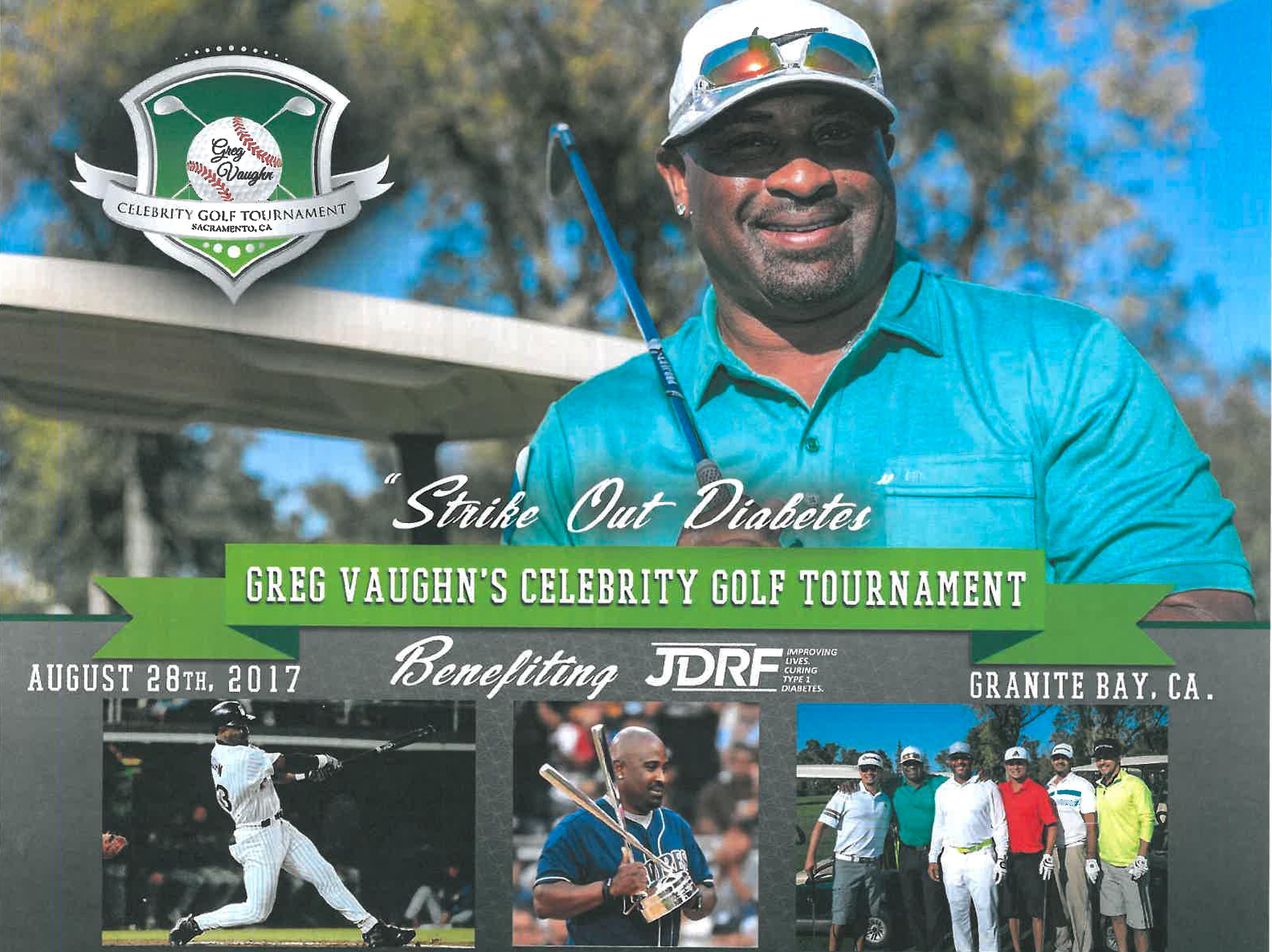 We are proud to have the opportunity to participate in the 2nd Annual Greg Vaughn Celebrity Golf Tournament this year to be held at the Granite Bay Golf course benefiting JDRF Diabetes Foundation. The tournament will take place at the Granite Bay Golf Course on August 28th.
Nick Sadek Sotheby's International Realty will be proudly displayed on all of the caddie's aprons but it isn't about having our logo on display. It is more then that. It is about giving back to others. It is about being involved in our community.
It is about helping our clients with their visions and causes. Nick always says,"it is about being part of the family!"
Currently we have the Starr Vaughn Equestrian Center listed for sale by Judy and Nick. The Vaughn family always does everything top notch. This golf tournament is bound to raise an extensive amount of money to be donated to this wonderful cause, JDRF. If you visit the Starr Vaughn Equestrian Center, you will also see that it is a top notch equestrian center. Planned with the horses and riders in mind right down to the soil that is used all the way to the kitchen and riding facilities for the riders and their horses.
If you ever dreamed of owning an equestrian center, you should check out this spectacular world class facility.
Here is a great video of why raising funds for the JDRF is so important to this 355 home run hitter baseball player, Greg Vaughn. He speaks of his son Cory's onset of Type 1 Diabetes at age 11 and how they have learned to live with this illness and Cory, himself, becoming a professional baseball player.
If you are inspired like we were to donate to the foundation or participate in the Greg Vaughn Celebrity Golf Tournament, you can reach out to the foundation (Elizabeth Dixon 916.576.1379 edixon@jdrf.org) or contact Judy Richardson at 916.870.4003.