Long-Term Support for Seniors
At Nick Sadek Sotheby's International Realty, we know the importance of taking care of our senior community. That is why we like to participate in events and give some of our resources to organizations that reach out to the senior community.
We recently donated funds to Seniors First, a non-profit organization located in Auburn with the mission of helping to improve the quality of life of seniors.
Seniors First provides various services to seniors throughout the year to enhance and improve their quality of life and overall well being of seniors. Services include: hot meals, transportation, visits to the homebound, home safety repairs and adult day care.
As we age in place, more seniors need help with daily activities. A small $25 donation will provide 5 hot meals; a slightly higher donation of $100 will provide hot meals to 4 homobound seniors for an entire week; $500 covers the cost of transportation for 20 seniors for essential errands such as grocery shopping, doctor and dentist appointments and pharmacy pick ups.
You can get involved too by donating funds or volunteer to be a friendly visitor, volunteer to drive to appointments, or volunteer to work in the senior cafe to greet seniors or serve meals, deliver meals or put your handyman skills to work by offering your services to take care of small home repairs.
We at Nick Sadek Sotheby's International Realty are proud to be a part of helping seniors through Seniors First in Auburn.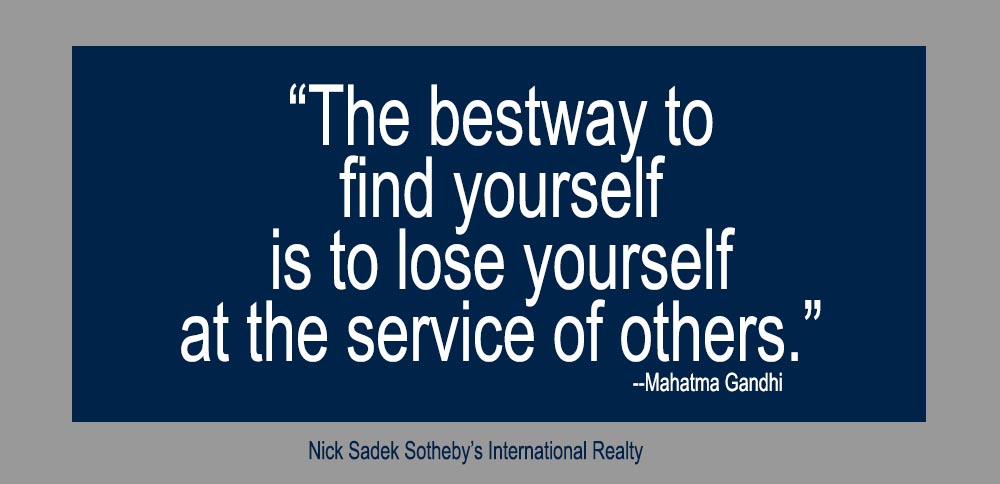 Contact Seniors First:
Volunteer Coordinator – 800-878-9222
12183 Locksley Lane, Suite 205
Auburn, Ca 95602
If you are a senior and are looking for a real estate professional that understands your needs as a senior, please reach out to Nick Sadek Sotheby's International Realty. We have real estate specialist that are certified Senior Real Estate Specialist(SRES) that are ready to work with you. 916.784.7444 or email us.