A group of our top-producing ladies has been featured in the most recent edition of Sacramento Magazine!
View a glimpse of the article and photo below, but also make sure to pick up the latest edition today or view online by clicking HERE
One thing that has remained since the inception of Nick Sadek Sotheby's International Realty
is our renowned agents and their dedication to serving the community. We are esteemed to
present these amazing women who led our brokerage for the year of 2021! With an average
of 20 years' experience and nearly $300M in combined sales for the year alone, these ladies
are leading all over the Greater Sacramento Region. From Davis to the Sierra Foothills and
everywhere in between, these ladies are powerhouses in all our local markets. Each of them
with a drive guiding their business, a dedication to servicing their clients, a strong desire to
support their communities, a commitment to preserve ethics, and a devotion to provide the
ultimate white glove service.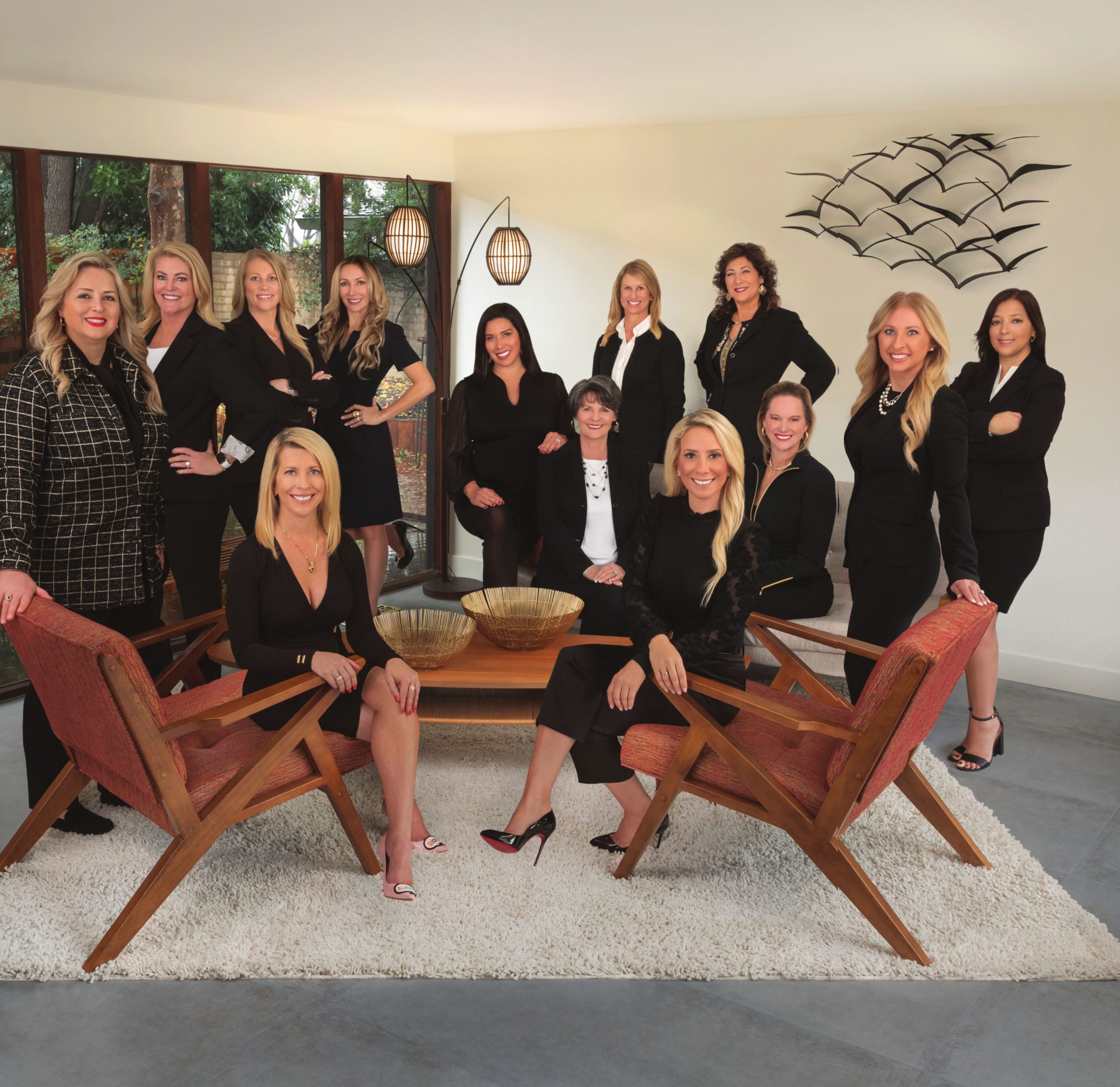 We could name endless ways these ladies impact the community, but to highlight a few,
Cherie Schaller and Lisa Paragary, who are ranked amongst the top 100 agents in the
Greater Sacramento Region and Kathi Jobson, founder of Realtors Who Shrine, who has
donated over $100k to the Shriners Hospitals for Children — Northern California.
With over 150 agents, offices in Sacramento and Placer counties, and $750M in sales volume
across our brokerage in 2021, our goal as a company remains to exceed client expectations,
present world-class service, build lasting relationships locally and globally, and redefine
domestic bliss. The combination of our agent's work ethic and regional knowledge, along
with the reach and support of our international network helps us to provide our clients with
expertise wherever they are and wherever they desire to be.
Pictured, Cherie Schaller, Mercedeh Sheik, Kathi Jobson, Sara Raudelunas, Marlease Sewell,
Kacey Wake, Lyn Adams, Lisa Paragary, Tami Condie, Kim Nicols, Julie Fletcher, Brandi
Beckstein and Tricia Rossi. Not pictured but still leading our brokerage in production, Judy
Richardson and Lisa Lyford