In the fourth quarter of 2022, we continued to see the market return to more normal trends for this time of year. As the market continues to adjust, we are seeing trends similar to that of the pre-pandemic period where buyers have more playing field. We are experiencing steadier inventory, less bidding wars, more days on market, an uptick in price reductions, and more offers coming in closer to listing prices. This time of year we typically experience a seasonal slow, which the increase in mortgage rates has also contributed to.
It is important to know that the trends of 2022 are difficult to compare directly to 2021 as that year was a true outlier compared to the past trends of the housing market. We did see an increase in the average days on market from 17 days in 2021 to 25 days in 2022, which is still a reasonable average compared to the historical trends of the housing market.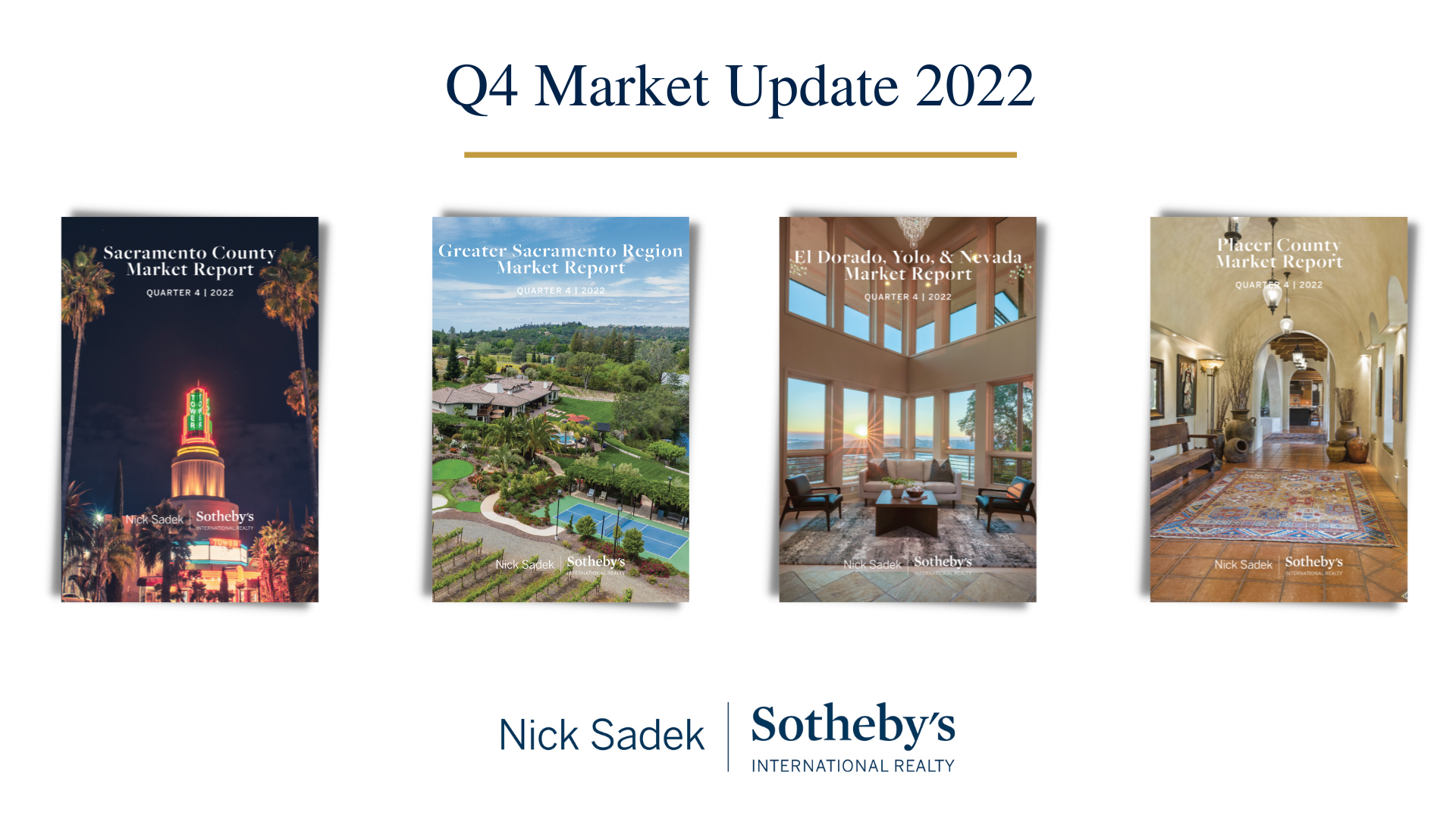 Trends also illustrate a higher supply of monthly inventory, which can be attributed to the fact that homes are experiencing more time on the market and buyers are not as anxious to purchase. Whereas in past quarters, the all-time low mortgage rates put buyers in a rushed position wanting to take advantage of such times. Compared to this time last year, trends indicate a decrease in median sales price. While current prices are dipping near last year's average around this time, they are still substantially higher than that of just a couple years ago.
Although the market is ever-changing, we continue to lead the markets locally and globally; accomplishing over $678 Million in sales volume in 2022 and helping over 825 clients and families reach their Real Estate goals. Sotheby's International Realty continued to set records as the number one most profiled real estate brand. Nick Sadek Sotheby's International Realty continued to be recognized as the leading luxury brokerage for homes over $1M in the Tri-County Region. We look forward to what our company can accomplish in the year ahead.