world class equestrian center
?
It takes an owner with a passion for horses and the love of the equestrian lifestyle.
It takes guidance of an architecht and landscape designer that understands all the implications that goes along with developing a world class equestrian center.
That is why owner Michele Vaughn decided to consult with Canadian landscape architect Robert Jolicoeur for his expertise in equestrian architecture, landscape and specialization in footing.
Robert Jolicoeur is world known for his design of the entire equestrian venue for the 1996 Atlanta Olympics. He also played a key role in designing parts of the Kentucky Horse Park and has a reputation for designing the show jumping courses for several equestrian competitions.
There is a lot that goes into the design of a world class equestrian center. Owner of Starr Vaughn, Michele, has proven that it is worth investing in developing her equestrian facility (now listed by Judy Richardson of Nick Sadek Sotheby's International Realty) has proven to be a place where riders choose to compete year after year participating in different disciplines and prestigious award shows.
The facility needs to not only be functional, but needs to be safe and attractive. The design includes elements that most people don't even think of being important like water, fertilization and the environmental implications to the horse's health and performance.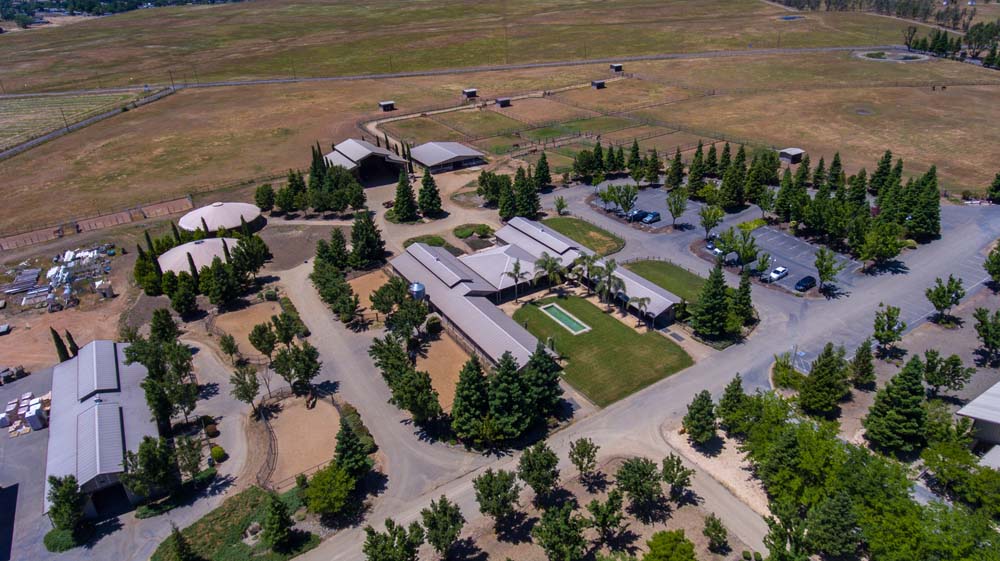 Every part of this horse facility has a purpose and is strategically placed for the comfort of the horses, their riders and spectators.

Visit Vaughn's website to find out more about upcoming events at Starr Vaughn Equestrian Center.

Are you interested in purchasing this equestrian center? How would you use this property? Call Judy today to set up your private showing. 24 hour notice is required for showings. Please allow ample time to explore this magnificent property with a vast array of opportunities for the right investors.

To find out more about this property contact:
Judy Richardson – 916.870.4003 or Email
Nick Sadek Sotheby's International Realty, 9217 Sierra College Blvd., Suite 120, Roseville, CA 95661
MLS# 17005625

What does it take to build a